Game Archer's Revenge
| | | | |
| --- | --- | --- | --- |
| Commissioned by: | Role: | Technic: | Year: |
| Leonid Peancovschi | 2D artist | Adobe Photoshop | 2015 |
I worked as illustrator, character & concept artist for this shooter game project. I created the UI game design and logo of the game.
ABOUT GAME
---
Use the unique powers of the archers to destroy rampant army of orcs!
The cruelty of evil has touched every life in the village. A rampant army of orcs has destroyed everything on its path. Till now, they've had no obstacles, nor fear. Brave archers have answered destiny's call to defend their village from the furious orc army. Sharp arrows, and thirst for revenge, will help them stop the orc expansion. The archers are back...and they're ready for revenge!
Features.
Orcs are always attacking. Protect your village during the day and night in different locations. Try to resist orcs' army onslaught for the given amount of time.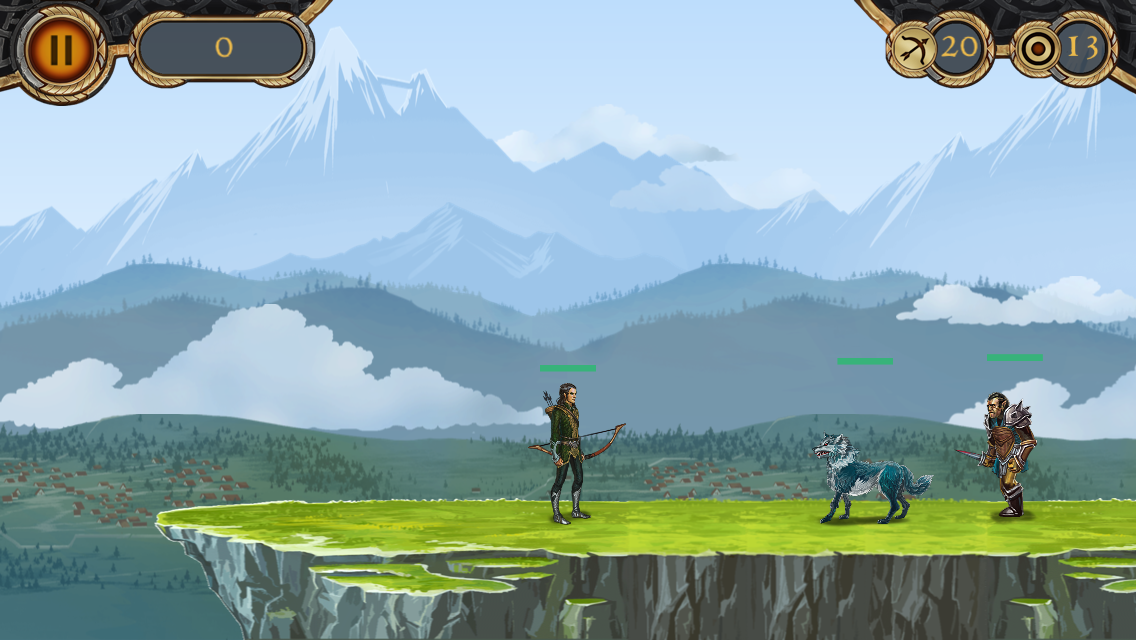 SELECT YOUR ARCHERS WISELY
Select Elf, Man or Woman archer depending on ability you need for particular level: power, regeneration speed, number of arrows or defence. By shooting the monsters you gain more gold so you can buy new bows that will increase your regeneration speed and power.
Ui assets & logo
You can find and download the game on app store. The Copyright by © Leonid Peancovschi